Understanding Manual Therapy in Oviedo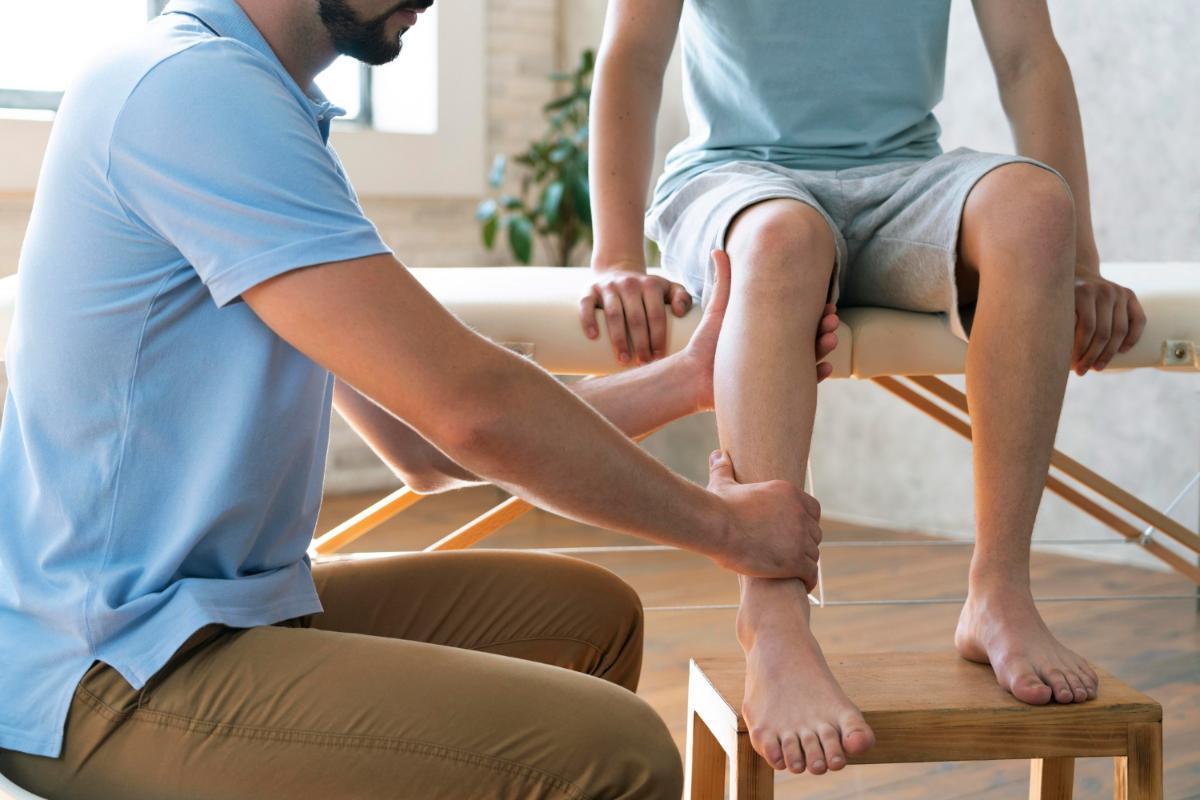 Manual therapy is an often-used hands-on approach employed within a treatment system to manage muscle and soft tissue discomfort, joint immobility, posture, and inefficient movement. Our experienced physical therapist in Oviedo uses specialized methods to help every patient thrive.
What Is Manual Therapy?
Manual therapy contains specific techniques employed to treat musculoskeletal discomfort and dysfunction and can help provide a swarm of benefits. Manual therapy methods help restore fluid motion to your affected joint or soft tissue, focusing on more suitable overall movement.
Physical and hand therapists use manual therapy to help patients restore mobility, improve motor control, reduce pain, and improve movement efficiency. Manual therapy contains skilled techniques like soft tissue massages, lymphatic drainage, joint mobilization and manipulation, and passive or assisted functional activity. However, the advantages of manual therapy in Oviedo go outside the skilled treatment to the qualities of bodily contact and connection with a patient that donates to healing. In an outpatient physical therapy environment, manual therapy paired with exercise that revives and elevates efficient movement is the most practical way to enhance a patient's quality of life.
How Does Manual Therapy in Oviedo Benefit Patients?
Manual therapy is customized to every patient's condition, making it a remarkably personalized kind of treatment. Based on a careful analysis of a patient's condition, manual therapy is integrated into the treatment plan according to the body's specific needs.
There are numerous techniques that your hand therapist or physical therapist in Oviedo uses when overseeing their patients, and each method is uniquely valuable. For instance, depending on the patient and their condition, massage might decrease inflammation, enhance flexibility and mobility of their muscles and fascial, increase the mobility of adhesions between their soft tissues, or supply muscle extensibility. Similarly, mobilization or manipulation of joints modulates discomfort and enhances mobility. Manual therapy in Oviedo is used in conjunction with physical activity to restore function to the impacted area and the whole body.
Because manual therapy is extremely hands-on, it allows for a mixture of art and science to help the patient. Utilizing a variety of approaches allows each patient to perform successful movement patterns and make headway toward their personal health goals.
What Manual Therapy Techniques Does Our Physical Therapist in Oviedo Employ?
Physical therapists and hand therapists are taught manual therapy techniques in an academic setting and are licensed to execute these approaches. Our trained physical therapists have hundreds of hours of continuing education, and most have progressive manual therapy mastery and further certifications. In addition, our physical therapists have gained skills from watching some of the finest manual therapists in the nation. Therapists here are also trained in an assortment of trigger-point dry needling and augmented soft tissue mobilization techniques.
Our therapists utilize specific and skilled manual therapy methods combined with progressive conditioning to enhance a patient's movement and general function.
We hope this helps you better understand manual therapy in Oviedo. Contact us today for more details or to make an appointment with a physical therapist. We want to make your life more manageable.