Rotator Cuff Repair Rehabilitation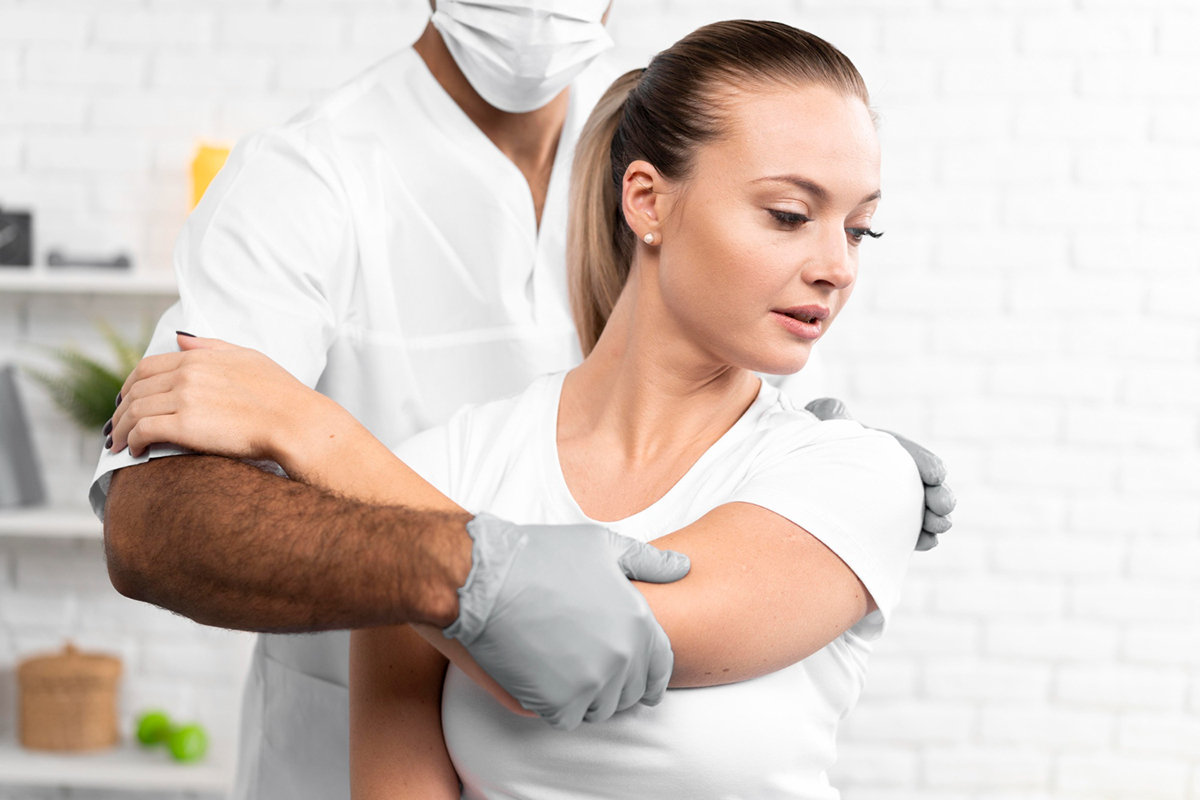 Rotator cuff injuries can be challenging to recover from, even with rotator cuff repair surgery. Proper rehabilitation is key to ensuring a full and healthy recovery. At B Physical Therapy in Oviedo, FL, we understand how important it is to have a specialized rehabilitation program tailored to meet each patient's unique needs and goals. Our team is dedicated to helping individuals rebuild strength, mobility, and function after a rotator cuff injury. In this blog post, we'll cover everything you need to know about rotator cuff repair rehabilitation, including what to expect and tips for successful recovery.

First, let's briefly discuss the rotator cuff. The rotator cuff is a group of muscles and tendons that keep your shoulder joint stabilized and allow you to rotate your arm. Injuries to the rotator cuff are common and can occur due to overuse, falls, or sudden impacts. Surgery is often necessary to repair the damaged tissues, but recovery can involve a lengthy rehabilitation period.
The first step in rotator cuff repair rehabilitation is rest. Your therapist will provide guidance on how long to keep your shoulder immobile and when to start gentle range of motion exercises. Next, physical therapy will focus on gradually increasing strength and function through targeted exercises. This may include exercises that strengthen the shoulder and arm muscles, such as shoulder presses, bicep curls, and triceps extensions. Resistance band exercises may also be incorporated to develop strength and stability.
Stretching exercises can also help improve flexibility and range of motion in the shoulder joint. This can be especially important for individuals who have been immobilized for an extended period. Therapeutic massage and other manual therapies may also be used to promote circulation and help reduce swelling and pain.
In addition to rehab exercises, your physical therapist may recommend at-home exercises and activities to support your recovery. This can include stretching or range of motion exercises, as well as modifications to your daily routine. For example, you may need to sleep with a special pillow to help keep your shoulder in the correct position or avoid heavy lifting for a specific period.
Finally, it's important to keep in mind that recovery from rotator cuff repair surgery can take several months, and it may take even longer to regain full function. Follow-up appointments with your physical therapist and surgeon are critical during this time to ensure that progress is being made and to make adjustments to your rehabilitation plan as needed. Your therapist will also be able to offer advice on how to prevent future injuries and maintain shoulder health.
Conclusion
Recovering from a rotator cuff injury can be a long process, but with the right rehabilitation plan and support, it's possible. At B Physical Therapy in Oviedo, FL, we're committed to helping each patient achieve their recovery goals through individualized treatment plans and compassionate care. If you're looking for Physiotherapy in Oviedo, FL, and you've recently undergone rotator cuff repair surgery or are experiencing shoulder pain or weakness, don't hesitate to contact our team to schedule an appointment. We're here to help you regain your strength, mobility, and quality of life.