Enhancing Posterior Shoulder Strength for Overhead Stability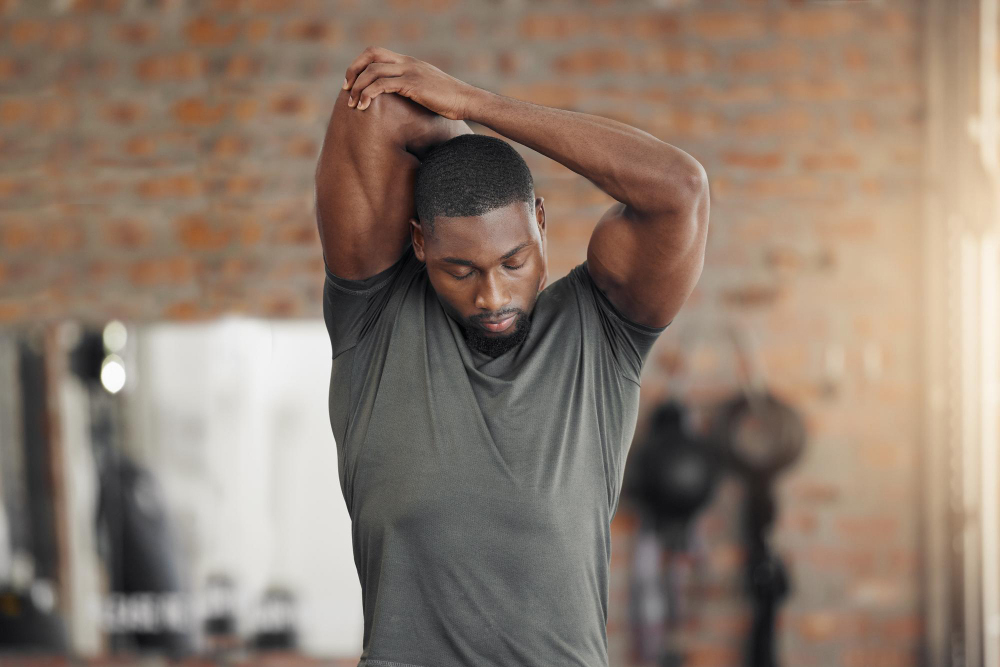 The shoulder joint is a complex part of the body that is essential for daily activities, such as lifting and reaching. When it comes to fitness and sports, having a strong and stable shoulder joint is particularly important. It's the key to efficient and effective overhead movements like throwing a ball or lifting weights overhead. In this post, we're going to talk about a great exercise to enhance posterior shoulder strength, endurance, and overhead stability.
The exercise we're going to cover is the Body Blade. This piece of equipment is essentially a flexible fiberglass rod with weights on either end. The Body Blade exercises can help develop and enhance the strength of your posterior shoulder muscles, which are located below and behind your shoulder joint.
To perform the Body Blade exercise, grip the handle of the Body Blade with both hands from behind your back. Start with the Body Blade resting on the back of your shoulders, with your elbows pointed towards the floor. Slowly move the Body Blade up and down using small oscillations. Keep your arms and elbows as stable as possible while allowing for the blade to oscillate.
The Body Blade exercise can be adjusted to various difficulty levels, so it is essential to start at a level that is appropriate for your current level of fitness and shoulder strength. Begin with the Blade in off-set position, where the blade is not straight, and you have to stabilize the blade using different muscles. Typically holding this position for 30 seconds at a time.
As your shoulder muscles become stronger and more conditioned, you can increase the distance between your hands or the amplitude of the oscillations to increase the challenge. Proper form and muscle activation are the most important elements to consider when performing the Body Blade exercises, even before a high level of difficulty with the equipment.
Conclusion
Exercises for the shoulder joint rarely focus on the posterior shoulder muscle group, but the Body Blade is an exception. When executed correctly, the Body Blade oscillation exercise is a great way to enhance posterior shoulder strength, endurance, and overhead stability. This type of exercise is especially important for athletes who require efficient throwing and lifting movements to maximize their performance and reduce their risk of injury. Interested in learning more exercises to enhance your shoulder strength and stability? Feel free to contact us at B Physical Therapy today, an experienced physical therapist in Winter Springs FL, book your appointment and experience their excellent services.